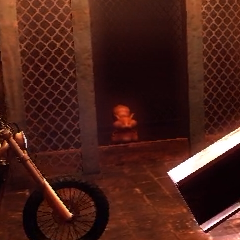 On this track, there's a sneaky little squirrel hiding in a place that nobody would dare think to look.
Start the track, then back up. There he is!
Investigation
Edit
It's just a squirrel, nothing out of the ordinary.
Confirmation
Edit
This section is reserved for Confirmation/comments about this investigation. Investigations will remain open until advised by Redlynx that the final solution for each secret is found.
Ad blocker interference detected!
Wikia is a free-to-use site that makes money from advertising. We have a modified experience for viewers using ad blockers

Wikia is not accessible if you've made further modifications. Remove the custom ad blocker rule(s) and the page will load as expected.